Blog Home
Get Your Spring Cleaning Done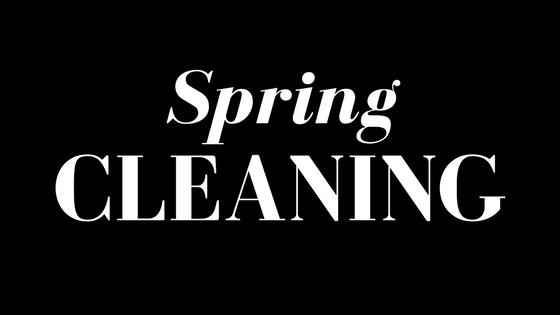 The Longview at Georgetown Blog has several tips to help you with your spring cleaning this year! The Longview at Georgetown apartments offer granite countertops and stainless steel appliances in select apartments, and a washer and dryer in every apartment. We have advice for cleaning your granite, stainless steel, doing your laundry, and organizing your closet this month.
Granite
Never use bleach when cleaning a granite surface. Instead, use warm, soapy water and a dishcloth to get the job done. If you are wary of bacteria, spray some isopropyl alcohol on your granite. You can find more on how to clean granite (and what to avoid when cleaning granite) here.
Stainless Steel
Get your stainless steel to gleam this month using this homemade solution from Good Housekeeping. Mix a teaspoon of dish detergent with one quart of hot water and use a microfiber cloth to clean any stainless steel surface in your home. You can find more tips on how to clean stainless steel, including products and alternative cleaning solutions, here.
Laundry Tips
Spring cleaning is the perfect time to go through your clothing and decide what you want to give away and what you want to keep. Sort through your things. Donate anything you haven't worn in a year. Not sure if you should keep something on give it away? Look closely at the piece of clothing. If you were to find it in a store tomorrow, would you buy it? If you wouldn't, give it away. It can be tempting to keep clothing for sentimental reasons. If this is the case, put the clothing away in a box and store it in your linen closet. Otherwise, don't hesitate to give it away!
Once you're done sorting through your clothes, start a round of laundry in your in-home washer and dryer. Martha Stewart has some excellent Tips for Perfect Laundry.
Do you have any spring cleaning tips for us? Leave your advice in the comments. We hope that you have a great month here in Georgetown, MA! Thanks for reading our post!