Blog Home
Road Trips in May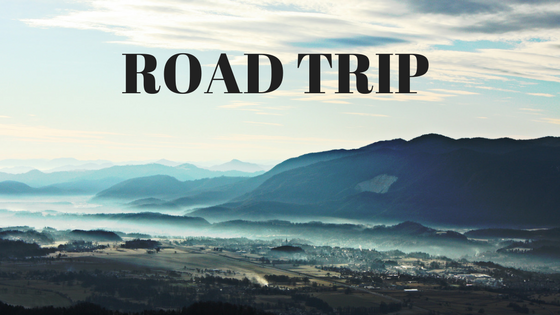 May is the perfect month for a road trip! Blue skies, warmer weather, and sunny days call for a vacation! Explore beautiful Massachusetts by heading out on the road for a long weekend. Gather your friends, pack up the car, and get on the road for an epic adventure before the month is through. This month the Longview at Georgetown Blog is featuring our favorite road trip tips.
Road Trip Destinations
Discover New England has an excellent list of road trips in the area. We think that Route 7, Connecticut: The Housatonic Valley Route sounds excellent. They write, "Route 7 follows the Housatonic River through one of the most beautiful parts of western Connecticut. From New Milford to Canaan (some 35 miles), you can drive through a 160-year-old covered bridge (Bulls Bridge) and see the 250-foot Kent Falls, meet hikers on the 2,000-mile long Appalachian Trail at Cornwall Bridge and watch fly fishermen casting for trout. Fans of motor racing visit Lime Rock Park, history buffs head for Lakeville's two intriguing museums and railroad enthusiasts stop at Canaan's Victorian station."
Want to stay in state? New England Today recommends taking a Kingly Cape Cod road trip. They say, "Winding, historic, green and dotted with extraordinary vistas out to Cape Cod Bay, this glorious trip along MA6A, or the Old King's Highway, is a showcase of New England village life from Sandwich to Orleans. Plus, great book shopping and antiquing. Distance: 34 miles."
Road Trip Snacks
Pack a cooler full of delicious snacks before you head out on your road trip. Packing your own snacks will help you prevent unnecessary stops at fast food restaurants and will help you resist temptation when faced with your favorite candy bar at the checkout line. We think that these cinnamon apple chips and these skinny chocolate chip banana muffins sound like excellent road trip snacks.
Road Trip Activities
Check your route before you go on your trip. Roadtrippers in an excellent resource for anyone heading out on the road. Their website gives you access to lodging options, restaurants, and quirky stops on your route. You can explore their website here.
Do you have any road trip tips for us? Leave your advice in the comments. Thanks for reading our post, and we hope that you get the chance to head out of Georgetown, MA before the month is through!