Blog Home
Thanksgiving Desserts Worth Making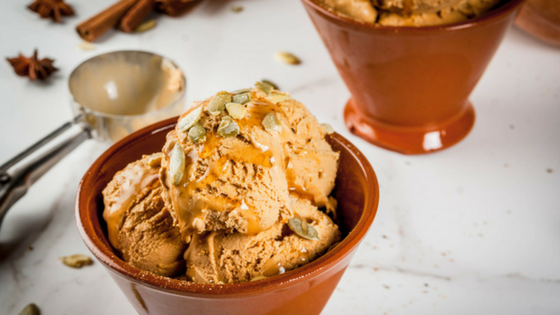 We love desserts! One of the best things about Thanksgiving and the upcoming winter holidays is the fact that it's the time for making and sharing delicious desserts. Today, we're sharing a few of our favorite dessert recipes with residents of our Longview at Georgetown apartment community in Massachusetts. Enjoy sinking your teeth into a slice of pumpkin cream pie, apple fries, pumpkin pie ice cream, pumpkin pie bombs, and apple cider swirl ice cream.
If you're looking for a simple dessert, this Pumpkin Cream Pie recipe is about as simple as it gets. Topped with whipped cream and crushed pecans, this is a sweet treat you don't want to miss out on.
Apple Fries are a hard-to-forget dessert that you and your guests are sure to love. For this recipe, you'll need the following ingredients: milk, an egg, all-purpose flour, baking powder, sugar, cinnamon, salt, vegetable oil, apples, and caramel.
Looking for a Thanksgiving-inspired ice cream creation? Try Pumpkin Pie Ice Cream. "Rather than settle for an ice cream that tastes like pumpkin pie filling, I added pieces of pie crust to the recipe to give the ice cream some crunch and make it more like a pie experience. You could easily use this ice cream to make a frozen pie. To do so, make the ice cream base, churn, scoop into a prepared crust and freeze. Simple!"
The next recipe is quite the showstopper. These Pumpkin Pie Bombs are exactly what their name suggests — a pumpkin explosion! Made with crescent roll dough, pumpkin puree, cream cheese, and pumpkin spice (among other things), this recipe takes 10 minutes to prepare and only 10 to 15 minutes to bake.
The final dessert in our list is for Apple Cider Swirl Ice Cream. This recipe captures the rich flavor of homemade apple pie without the crust. Trust us. This one's a winner.
What desserts are you looking forward to making and eating this holiday season? Share your thoughts in the comments. Thanks for reading!