Blog Home
The Top 5 Books of 2017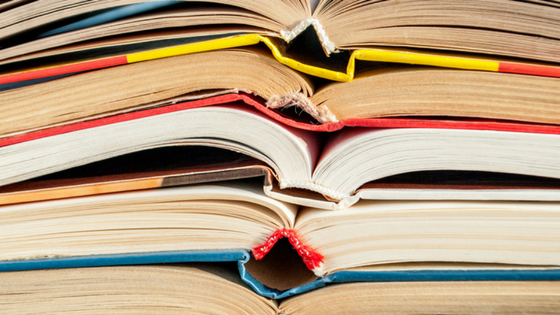 Looking for the best books of 2017? Today, we're sharing our top 5 favorites. Before the year is out, take some time to go on one last adventure outside of your apartment here at Longview at Georgetown in Massachusetts. Grab a book, a warm blanket, and leave the stresses of the holidays behind as you read one of these great books.
"Heartbreaking and darkly comic, New People is a bold and unfettered page-turner that challenges our every assumption about how we define one another, and ourselves."
How to Murder Your Life: A Memoir
"This is a tale of self-loathing, self-sabotage, and yes, self-tanner. It begins at a posh New England prep school—and with a prescription for Attention Deficit Disorder medication Ritalin. It continues to New York, where we follow Marnell's amphetamine-fueled rise from intern to editor through the beauty departments of NYLON, Teen Vogue, Glamour, and Lucky. We see her fight between ambition and addiction and how, inevitably, her disease threatens everything she worked so hard to achieve."
"Little Fires Everywhere explores the weight of secrets, the nature of art and identity, and the ferocious pull of motherhood – and the danger of believing that following the rules can avert disaster."
"When editor Susan Ryeland is given the manuscript of Alan Conway's latest novel, she has no reason to think it will be much different from any of his others. After working with the bestselling crime writer for years, she's intimately familiar with his detective, Atticus Pünd, who solves mysteries disturbing sleepy English villages. An homage to queens of classic British crime such as Agatha Christie and Dorothy Sayers, Alan's traditional formula has proved hugely successful. So successful that Susan must continue to put up with his troubling behavior if she wants to keep her job.
"Conway's latest tale has Atticus Pünd investigating a murder at Pye Hall, a local manor house. Yes, there are dead bodies and a host of intriguing suspects, but the more Susan reads, the more she's convinced that there is another story hidden in the pages of the manuscript: one of real-life jealousy, greed, ruthless ambition, and murder."
"Bursting with life and humor, Forest Dark is a profound, mesmerizing novel of metamorphosis and self-realization—of looking beyond all that is visible towards the infinite."
Did we miss your favorite book of 2017? Share in the comments below. Thanks for reading!