Blog Home
Thrifting in Georgetown, MA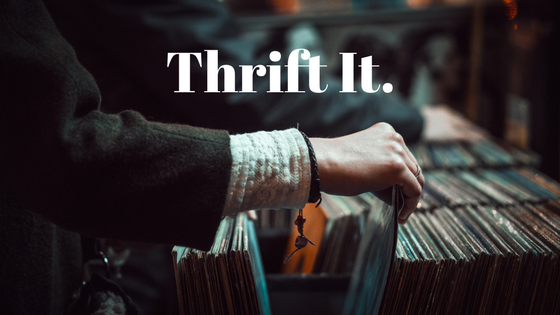 This month the Longview at Georgetown Blog is featuring tips and tricks to help you go thrift store shopping in September. Thrift stores have the reputation of selling items that are old, out-of-style, and out-of-date, but that's not true! It might not be easy, but you can definitely find a good vintage or classic piece at your local thrift store if you have the patience to look. We hope that you get the chance to go thrift store shopping and that you have a fantastic month here in Georgetown, MA! You can find a map of the thrift stores in the area here.
Tip One: Search
Don't be afraid to search for what you want. If you want to find something truly amazing at your local thrift store, you're going to need to put in the time. Give yourself enough time to search the racks, looking through every section of the store, until you find what you need. Broaden your search to estate sales, flea markets, and craft fairs. You never know just when or where you will strike gold.
Tip Two: Be Picky
It can be tempting to bring something you "sort of love" home, using the price and the fact that you might not ever find it again as justification for your purchase. This is a bad idea. Buying things you don't need will result in an overcrowded apartment filled with items you'll eventually end up donating back to the thrift store. Only buy items that you are sure of.
Tip Three: Have Fun
Thrift store shopping should be fun. Make a game out of it. Bring a friend and make it a contest. Who can find the oldest item? The quirkiest item? The best deal? There are plenty of ways to make a fun weekend out of thrift store shopping. Shopping thrift stores is an awesome way to explore the local area. Take advantage of your travels and visit local diners and restaurants while you're out searching.
Do you have any thrift store shopping advice for us? Let us know in the comments. Thanks for reading our post!